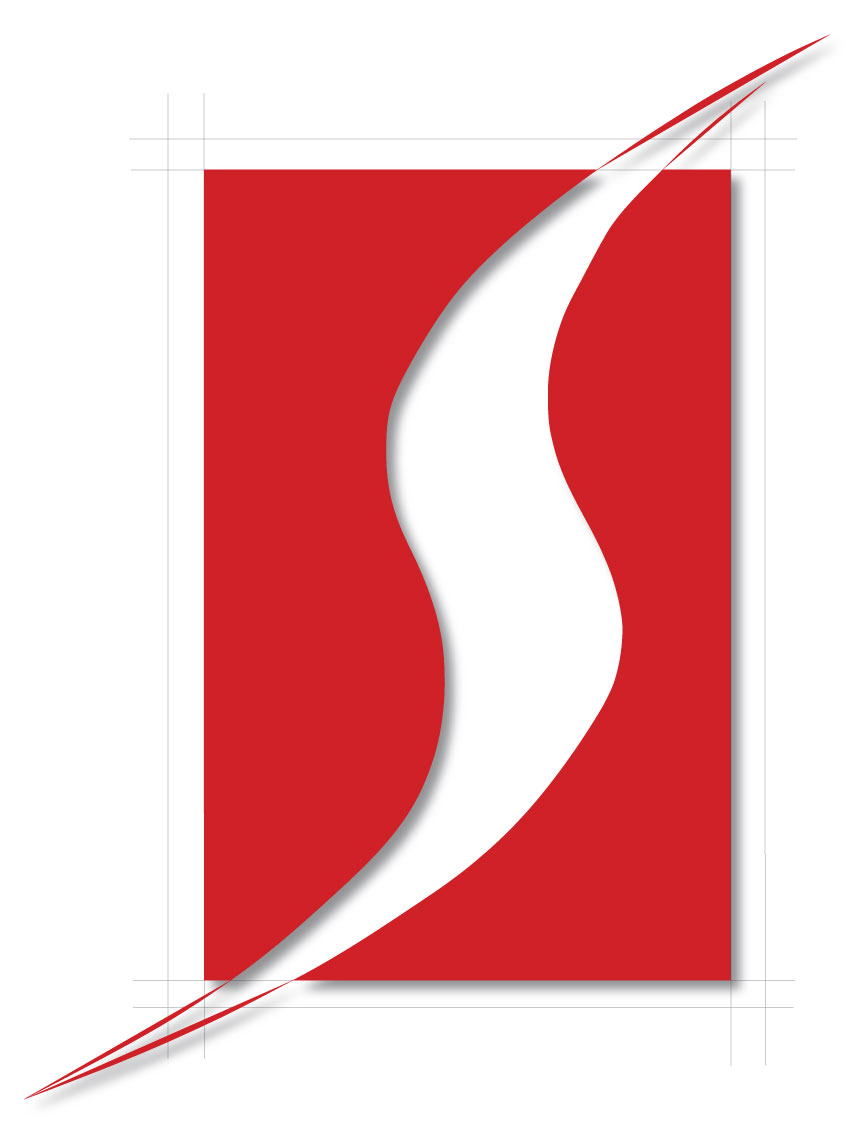 Student Shelter In Computers
Slogan : Our Aim & Mission as a Organization to Promote Information Technology , Cyber Secuirty , Entrepreneurship Education into Young Generation , Teach , Train & Employee them in Eduction Sector , Banks & Different Industries and Bulid them Future Leaders.

Student Shelter In Computers Cyber Security Solutions
Protect your digital enterprise against cyber attacks and internal malicious behavior with end-to-end advisory, protection and security monitoring services.
Transforming the front and back-end of your business to make the most of new ways of working is a strategic imperative. Doing so securely with effective cyber defense is a powerful enabler for your strategic objectives. Learn how to protect across all your critical areas of digital identity and users, applications, endpoints and infrastructure.
Guiding and Securing Your Digital Transformation With Our Cybersecurity Services New ways of business operations and customer interactions demand a new approach to protecting critical assets. Our end-to-end cybersecurity services cover IT and industrial systems, and data IoT products, to help your enterprise achieve digital transformation with security at its core.
Cybersecurity Process: Advise. Protect. Monitor
We provide end-to-end advisory, protection and monitoring services to secure your organization. We advise on your cybersecurity strategy depending on your current level of maturity to help you define your security perimeter, objectives and procedures. We protect your systems with our cybersecurity solutions and monitor your system to detect and react in advance of cyber attacks.
Cyber Security Challenges
Security breaches and cyber attacks cost businesses billions in lost revenue and recovery costs every year. New techniques emerge constantly—today's defense mechanisms won't prevent tomorrow's attacks. IT faces intense pressure to address the threats while also meeting compliance requirements. Taking on the challenge to ensure security and protect information requires investments in advanced technologies. IT must also allocate multiple resources to manage several critical tasks:
Detecting changes in network traffic that signal an attack , Monitoring individual devices to detect unusual activity , Remediation potential security issues , Implementing security best practices to maintain compliance with key regulations such as HIPAA, PCI and SOX , Providing detailed reports on security performance to key stakeholders and regulatory bodies.

Student Shelter Solutions solves the Cyber Security Business Challenge
The field of cybersecurity technology is growing faster than any other vertical in the IT market. In addition to the influx of cybersecurity technology companies, threats and government policy continue to evolve at rapid pace and require insider knowledge to successfully anticipate future market direction and the need for increased resources to stay ahead of the competition.
Additionally, more and more often customers are postponing their technology purchases until the latest possible times due to lack of understanding. Cybersecurity products are often updating older versions, therefore they are the first to get eliminated when an agency cuts its budget. In fact, up to 60 % of forecasted deals end up dying or being significantly postponed as a result of the customer choosing to make no decision at all. The issue is not having a better product or service than the competitor, but rather customers don't see enough reason to do something differently. Leaving us with the "No Decision Crisis".
These inherent dynamics can make it a daunting task to analyze where your resources are best spent. Empower Solutions is uniquely qualified to simplify this challenge with our Cybersecurity Business Advisory, Technical & Resell Services platform. By combining our institutional knowledge of government technology resell sales models, unparalleled relationships in the industry, and direct influence into key customers and influential organizations.
From Information Technology to Operation Technology
Development of cybercrime and technologies as well as regulatory and normative pressure, are forcing organizations to intensify their efforts in the field of cyber security. Cyber security aims at protecting critical infrastructures as well as sensitive information and at securing new uses of information systems: cloud and mobility, social media, interconnected industrial systems, connected products.

Stscomps CERT Computer Emergency Responce Team Pakistan
Announcement! Student Shelter In Computers Establish Cyber Security Research Center & Stscomps-CERT Computer Emergency Response Team in Pakistan
Our Responsibilities to Participate in Cyber Drill , Student Awareness , Women Harassment, Child Online Protection & Work with Govt of Pakistan on District Level & International Level.
We have Team Members in Pakistan & Different Cities & Our Representative in Different Countries:
Abbas Shahid Baqir (CISO Chief Information Secuirty Officer)
Muhammad Salman (Security Analyst & Penetration Testing Adviser)
Hassan Siddiqui (Representative in Multan & North Punjab)
Muhammad Ibraheem Waseem (School Representative in Lahore)
Abdu Wahab Waseem (Representative in South Punjab)
Kamran Mohsin (Representative in Islamabad)
Syed Taseer Shah (Representative in Peshawar)
Dr. Eraj Khan (Representative in Abbottabad & Forensic Investigator)
Muhmmad Waleed (Representative in Faisalabad)
Syed Ali Moayyiad (Representative in Punjab)
Umar Iqbal (Representative in Gujranwala)
Ahmad Ali Shah (Representative in Banking Sector Lahore)
Ahmed Saleem (Representative in Banking Sector Islamabad)
Aamir Hussain Butt (Representative in Banking Sector Rawalpindi)
Syed Taha Raza (Representative in Hyderabad)
Shoaib Fazal (Representative in Lahore Software Houses)
Muhammad Ali Bandagi (Representative in Universities)
Muhammad Awais Noshahi (Representative Rawalpindi)
Osama Aslam (Representative in South Lahore)
Osaid Raza (Representative in Karachi)
Shaher Yar ((Representative in USA)
Syed Dani (Representative in Switzerland)
Omer Riaz Malik (Representative in Qatar)
Rukhsar Muhammad Nagra (Representative in United Kingdom)
Faisal Manzar Malik (Representative in Saudi Arabia & Incident Handler)
Ahmer Bilal (Representative in Canada)
Osama Ahmed (Representative in Australia)
Saeed Hussain (Security Analyst & Representative in Saudi Arabia)
Aamir Khan (Representative in Pakistan Net Mag & Media Relations)
* We are a global exchange for cyber and communications information, sharing what we receive back to the cyber security community.
* We build risk awareness and help people understand how to mitigate threats and vulnerabilities.
* We help customers take action to improve their risk posture and support a common operational picture of the national cyber and communications risk landscape.
* We defend federal networks and respond to significant incidents.
For More Details Contact us or Part of our Team;
Visit our Web: http://www.stscomps.com
Abbas Shahid Baqir (Director)
Student Shelter In Computers
Stscomps-CERT Computer Emergency Response Team
Lahore Pakistan
Email: stscomps@yahoo.com
Skype: abbaslums
Cell: +923004738405


Web Apps Security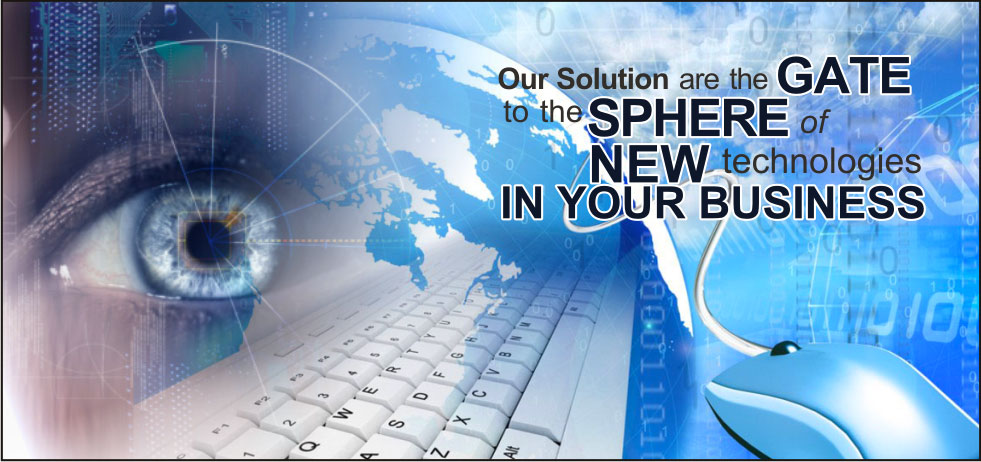 Wireless Security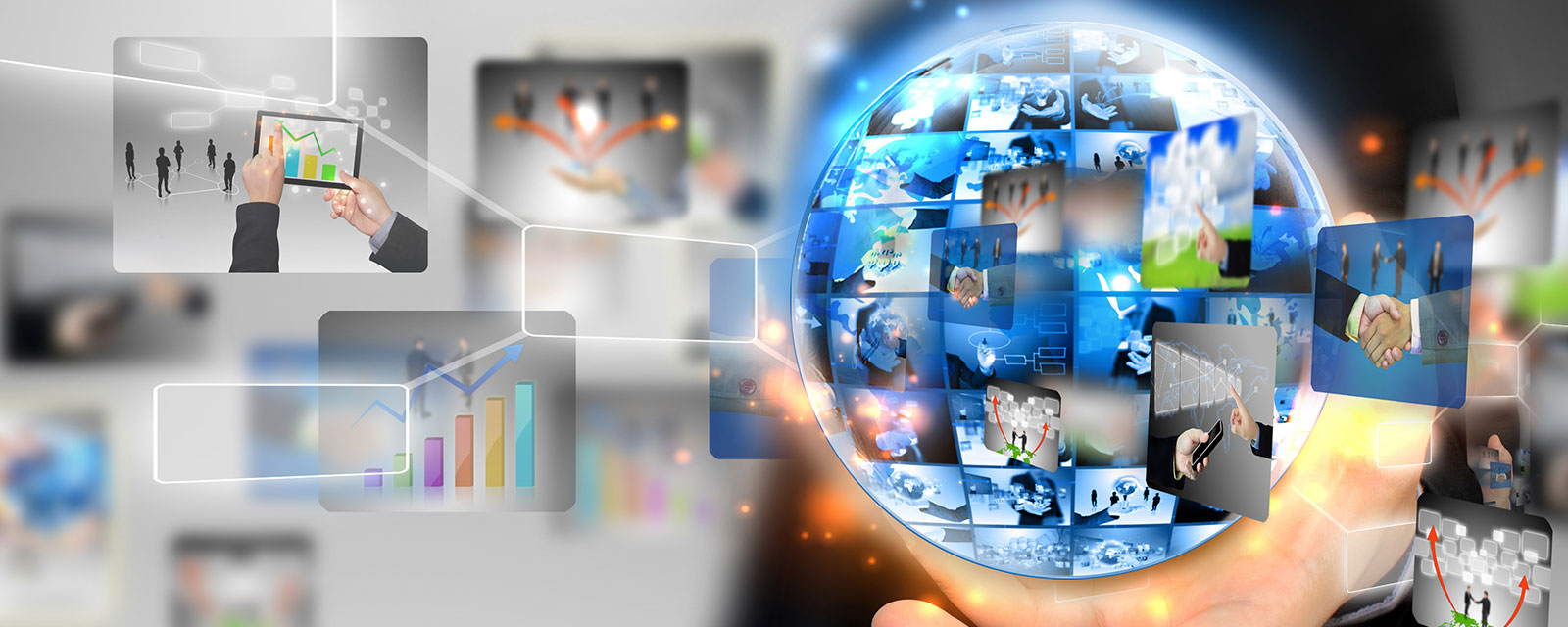 Cyber Security, Cyber Crime, Forensic Investigation, Solution & Technology Partner
| | |
| --- | --- |
| | Mr. Ammar Jaffar Chairman PISA Pakistan Information Security Association , FIA & Cyber Security Selected & Official Announcement ! Mr. Abbas Shahid Baqir (Director Student Shelter In Computers) Become PISA Pakistan Information Security Association (Board Member, Coordinator Punjab & Lahore Chapter) gave responsibilities to work on Schools , Colleges , Universities , Education Sector , Govt. Organization , Banks , Private Sector & Misc. Organization on Cyber Security Awareness , Certified Ethical Hacking CEHv8 Awareness , Cyber Drills & COP Child Protection Law Projects. As PISA Coordinator Punjab , We Invited all Organization , Companies , Colleges & Universities Students , Professors , Deans Organized Workshop / Seminars on above Cyber Security & Ethical Hacker & Child Online Protection Programs & Invited us Student Shelter In Computers team we will work with them http://pisa.org.pk or https://www.facebook.com/groups/1466371126948300/ Join PISA Lahore Chapter Official Group |
Software , Solution , Reseller & Technology Partner
| | |
| --- | --- |
| | 1st & only Authorized Novell Alliance Partner in Lahore Pakistan , Please Check us at http://www.novell.com/partnerlocator/ap_locator.do?country=PK Go to Independent Software Vendor Tab Select Pakistan than City Lahore you will find us, Our Novell Silver Technology Partner No : 10591156141 & Alliance Net ID 40012945 |
| | Symantec Symplus Program Partner in Lahore Pakistan , Please Check us at https://partnernet.symantec.com/ Our Symantec Partner ID: 8867691 & 13999 |
| | McAfee Global Security Alliance™ Program in Pakistan , Please Check us at http://www.mcafee.com/us/partners/global_securityalliance/index.html |
| | HP Developer & Solution Partner Program (DSPP) Partner , Select Education than Higher Education , Select Asia Pacific than Select Pakistan or Select Only Pakistan, Please Check us at http://h21007.www2.hp.com/portal/site/dspp/ Our HP Developer & Solution Partner Program (DSPP) Partner ID: 38883 |
| | Certified Win RAR Reseller in Partner in Pakistan , Our Partner ID 201330 , Please check us at http://www.win-rar.com/gp_country.html?country=Pakistan , |
| | Panda Security Business Reseller Partner in Pakistan , Please check us at http://www.pandasecurity.pk/ or http://www.pandasecurity.com/ |
| | Solar winds Reseller Partner in Lahore Pakistan , Please check us at http://www.solarwinds.com/partnerportal/ |
| | Promt Translation Distributor and Reseller Partner in Pakistan , Our Distributor and Reseller Partner No: 200996 , Please check us at http://www.promt.com/partners/current/#Pakistan |
| | INCA nProtect Antivirus Distributor Partner in Pakistan , Please Check us and verify about us at http://global.nprotect.com/partner/ourpartner.php |
| | Emsisoft Authorized Anti-Malware Reseller Partner in Pakistan , Our Partner ID 11345993, Please check us Emsisoft Anti-Malware site http://www.emsisoft.com/en/ |
| | LSI Channel Partner in Pakistan , Please check us at LSI Partner Lounge http://www.lsi.com/channel/ |
| | SEO Registered & Developer Group Partner in Pakistan , Please check us at SEO Partner Lounge Section in Asia Pacific Region http://www.sco.com |
| | Eset (Nod-32) Anti Virus Partner Reseller in Pakistan , Please Check us at http://www.eset.com/partners/pakistan/ |
| | Bit Defender Reseller in Pakistan , Please Check us at http://www.bitdefender.com/ or https://arms.avangate.com/partners/ |
| | |
| --- | --- |
| | Hitachi Global Storage Technologies Partner in Pakistan, Our Hitachi Partner ID: 50027193 , Please check us at Partner Section http://www.hitachigst.com |
| | Intel Software Partner Program in Pakistan , Please Check us at Partner Section http://www.intel.com/cd/software/partner/asmo-na/eng/index.htm Our Intel Registered Partner ID: 301154219 |
| | Juniper Network Consultant Partner in Pakistan , please Check us at Juniper Member Locator go to EMEA Section, http://www.juniper.net/us/en/training/academicalliance/academicalliance_school_listing.html |
| | Acdsee Reseller Partner in Pakistan , Please Check us at http://www.acdsee.com |
| | Reseller Kaspersky Lab Antivirus Software Partner in Lahore Pakistan , Please Check us at http://kaspersky-partner.co.uk/ or http://www.kaspersky.com |
| | Corel Channel Partner & Technology Partner in Pakistan , Please Check us at http://www.corelconnected.com/servlet/Satellite?pagename=Connected/Home |
| | PC Tools Distributor & Reseller Partner in Pakistan , Please Check us at http://www.pctools.com/ |
| | Arms Avangate Reseller Partner in Pakistan , Please Check us at https://arms.avangate.com/partners/ |
| | Avast Authorized Partner Reseller in Pakistan , Our Avast Partner Reseller ID 1933, Please Check us at https://secure.avast.com/sales/students.php or http://www.avast.com/index |
| | Swish Zone Official Reseller Partner in Pakistan , Please Check us at https://my.swishzone.com/users/login.asp or http://www.swishzone.com/index.php |
| | Veeam Pro Partner Reseller in Pakistan , Please Check us at http://www.veeam.com/ |
| | Alt-N Reseller in Pakistan , Please Check us at http://www.altn.com/ |
| | TechSmith Reseller Partner in Pakistan , Please Check us at http://www.techsmith.com/partner |
| | Commtouch Reseller Partner in Pakistan , Please Check us at http://www.commtouch.com/ |
| | Novell Silver Partner in Pakistan , Please Check us at http://www.novell.com/partnerlocator/ap_locator.do?country=PK Go to Solution Provider Tab Select Pakistan than City Lahore you will find us, Our Novell Gold Educational Partner ID : 10591156268 |
| | Corel Approved Service Bureau Partner in Pakistan , Please Check us at http://www.corelconnected.com/servlet/Satellite?pagename=Connected/Home |
| | Forensics Reseller Partner in Pakistan , Please Check us at http://www.faronics.com or http://www.faronics.com/en/Partners/FindPartner.aspx |
| | ArcSight Education University Partner in Pakistan , Please Check us at https://inter.viewcentral.com/ex/cps_C430P1L1 or http://www.arcsight.com/ |
| | Kerio Technologies Inc. Reseller Partner in Pakistan , Please Check us at http://www.kerio.eu/ |
Designed & Developed by Webmaster Abbas Shahid Baqir
Webmaster Feedback: stscomps@yahoo.com
All Rights Reserved Copyright, 2010-2020 Student Shelter In Computers ®