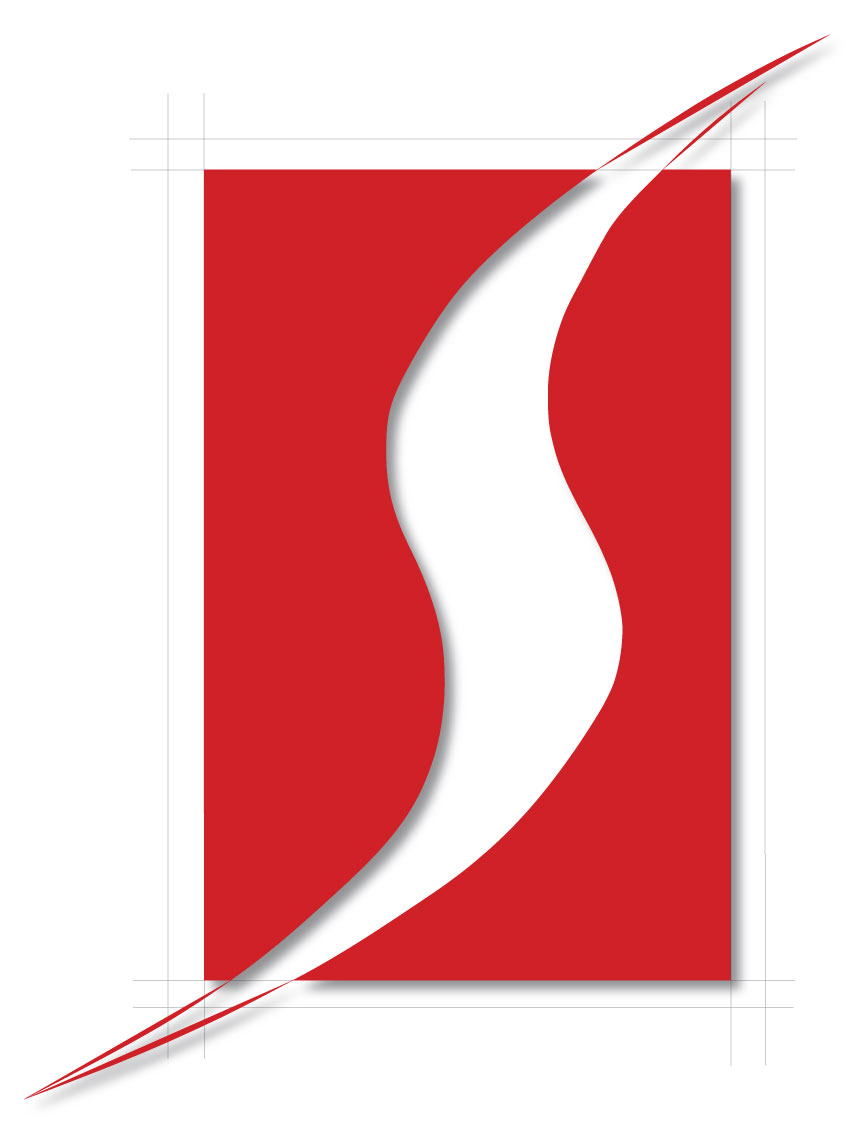 Student Shelter In Computers
Slogan : Our Aim & Mission as a Organization to Promote Information Technology , Cyber Security , Entrepreneurship Education into Young Generation , Teach , Train & Employee them in Eduction Sector , Banks & Different Industries and Bulid them Future Leaders.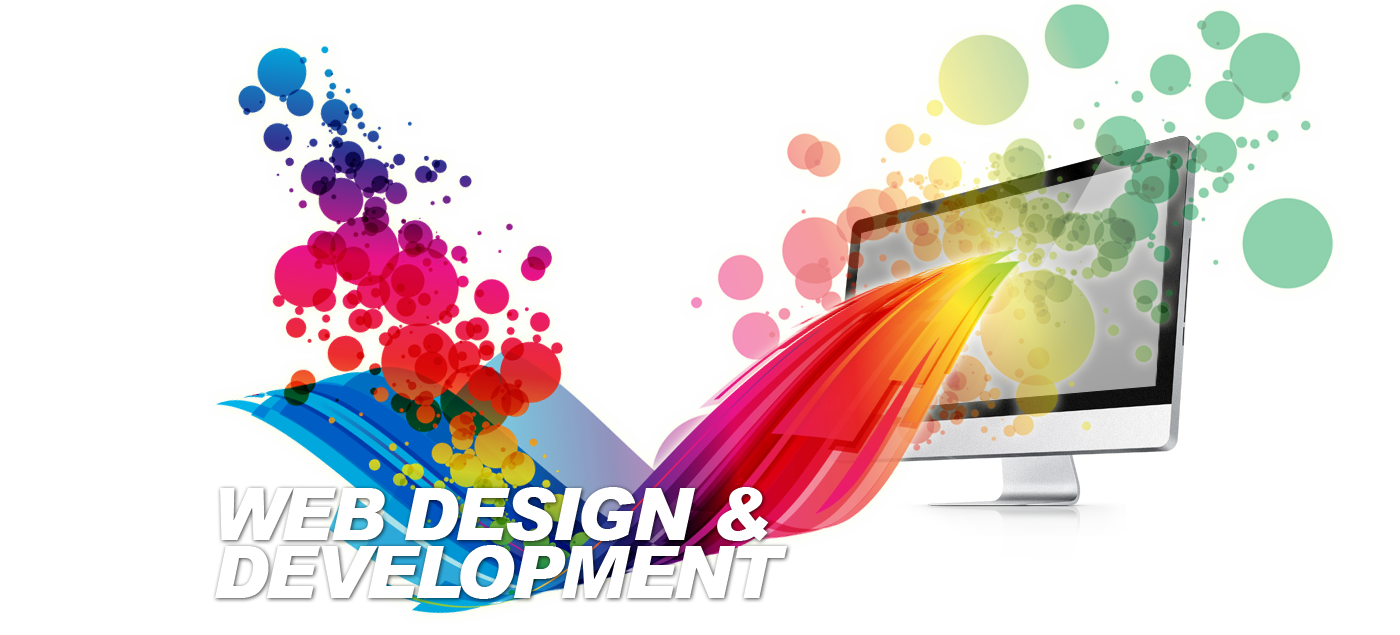 Professional Web Development Training Course in Lahore Pakistan
Student Shelter In Computers offers Professional Web designing and Web development course in Lahore. If you are trying to become master in web development and make money while doing it, there is Student Shelter In Computers to help you. There are high demands of web developers because most of the companies are trying to base their data on the internet. Also the People who want to make their website and don't know anything just come to us. Companies need people who make their website to help them earn money and expand their business. Because of high demand of web development, these web development courses to everybody interested in learning to become an expert. Web Designing , HTML, XML , DHTML , CSS , PHP , Word Press , Multimedia Web Programming, JQuery , HTML5 Training Course in Lahore Pakistan. Web Designing & Web Development Training in Pakistan
Web development courses institutes in Lahore Pakistan. Web development refers to building, creating, and an maintaining websites. It includes aspects such as web design, web publishing, web programming, and database management. While the terms "web developer" and "web designer" are often used synonymously, they do not mean the same thing. Technically, a web designer only designs website interfaces using HTML and CSS. A web developer may be involved in designing a website, but may also write web scripts in languages such as PHP and ASP. Additionally, a web developer may help maintain and update a database used by a dynamic website.

Web development includes many types of web content creation. Some examples include hand coding web pages in a text editor, building a website in a program like Dream weaver, and updating a blog via a Blogging website. In recent years, content management systems like WordPress, Drupal, and Joomla have also become popular means of web development. These tools make it easy for anyone to create and edit their own website using a web-based interface. While there are several methods of creating websites, there is often a trade-off between simplicity and customization. Therefore, most large businesses do not use content management systems, but instead have a dedicated Web development team that designs and maintains the company's website. Small organizations and individuals are more likely to choose a solution like WordPress that provides a basic website template and simplified editing tools. JavaScript programming training in Lahore Pakistan is a type of web development that is generally not considered part of web design. However, a web designer may reference JavaScript libraries like jQuery to incorporate dynamic elements into a site's design.

Professional Web Designing Training Course in Lahore Pakistan
Are you looking for professional courses? Your search ends here. Student Shelter In Computers offers Professional Web Development training in Lahore Pakistan. There are many companies which are earning by making websites. Today Web designing is being the most demandable services by a number of people around the world, because everyone wants a web site of his own to promote his business or organization. This irresistibly increased demand for web designing services has also increased the professional web designers who can provide the best, up to date, unique and comprehensive web sites. A good web designer should understand these basic and most important features of a web site that are the lifeline of any web page. Only the great web designer fully loaded with all designing skills can manage such perfect web pages and to be a good web designer it is important to get the best web designing training. Your knowledge is your skill and we understand this fact, IT Training is offering you the best and high ranked web designing and development course in Lahore. We are providing you the best knowledge about the web designing to make you a great web developer along with the practice and complete understanding of the terminologies as well. With the experience and expertise in web development and along with the professional faculty we have made this possible for you to grab the best opportunity to become a self employed honorable citizen of the society. It is your chance to get the professional web designing trainings in Lahore of international standards with experts. We ensure your bright future in the field and make your road to success cemented for long run. Best Institute of Web Development in Lahore. Learning web designing is no more difficult. As the use of technology is increasing day by day, Web designing is becoming popular. People, who want to make their career safe, should get training from us. Web Design Training in Lahore Pakistan

Web design training in Lahore Pakistan is the process of creating websites. It encompasses several different aspects, including webpage layout, content production, and graphic design. While the terms web design and web development are often used interchangeably, web design is technically a subset of the broader category of web development. Websites are created using a markup language called HTML. Web designers build webpages using HTML tags that define the content and metadata of each page. The layout and appearance of the elements within a webpage are typically defined using CSS, or cascading style sheets. Therefore, most websites include a combination of HTML and CSS that defines how each page will appear in a browser. Some web designers prefer to hand code pages (typing HTML and CSS from scratch), while others use a "WYSIWYG" editor like Adobe , Dreamweaver. This type of editor provides a visual interface for designing the webpage layout and the software automatically generates the corresponding HTML and CSS code. Another popular way to design websites is with a content management system like WordPress or Joomla. These services provide different website templates that can be used as a starting point for a new website. Webmasters can then add content and customize the layout using a web-based interface. While HTML and CSS are used to design the look and feel of a website, images must be created separately. Therefore, graphic design may overlap with web design, since graphic designers often create images for use on the Web. Some graphics programs like Adobe Photoshop even include a "Save for Web…" option that provides an easy way to export images in a format optimized for web publishing. Web Designing Training in Pakistan

Professional Website Development Training Course in Lahore Pakistan
Website Development training Institute in Lahore Pakistan. There are hundreds and thousands of web pages you go through in the normal routine while surfing the net, most of the time you have questions raised in your mind about the construction of these pages. These are not just as simple as appears in fact have a complete science and technical mechanism at the background. Web designing is simply a combination of different programming languages (HTML, JAVA, PHP and CSS), graphics and animations. It is beyond the designing and production of a web page in fact includes the management and its maintenance as well. It is the basic formula to design and create a web page using all the required tools and resources as a whole. But if we split the term then it refers to the idea of developing a site, its basic features and aspects, graphic design, interface design, standardized code, content and other components. Moreover to this, the wide term sometime covers the promotional strategies of the web pages as well. Web designing is not that much simple as it is perceived, sometimes it requires a complete team of web developers and sometimes the professional web designers do it by themselves alone. You could be that good at the web designing only if you have enough and up to the mark knowledge and practice about web development. That's why here IT Training is providing you the chance to get the world class web designing training course with complete practice and under professional guidance. Web Development Training in Lahore Pakistan

Web publishing, or "online publishing," is the process of publishing content on the Internet. It includes creating and uploading websites, updating WebPages, and posting Blogs online. The published content may include text, images, videos, and other types of media. In order to publish content on the web, you need three things: 1) web development software, 2) an Internet connection, and 3) a web server. The software may be a professional web design program like Dreamweaver or a simple web-based interface like WordPress. The Internet connection serves as the medium for uploading the content to the web server. Large sites may use a dedicated web host, but many smaller sites often reside on shared servers, which host multiple websites. Most Blogs are published on public web servers through a free service like Bloggers. Many dynamic websites generate WebPages on-the-fly, using a server-side scripting language like PHP or ASP. However, even dynamic pages must be formatted using HTML. Therefore, scripting languages often generate the HTML that is sent to your web browser. Web development courses institutes in Lahore. Professional Website Development Training Course in Lahore Pakistan There is always a huge vacuum in the job market for web developers. Not only IT companies, other businesses are also looking for web development experts to manage their website. We at have created the best outline for web designing course in Lahore Pakistan. It is the first stage towards mastering web development. Usually, web engineers avoid web-designing side, which is not good. To better understand the business of website and its relation with the functionality one should know the web designing side too. The tools and languages we teach in web designing course are: Web Development Training Course in Pakistan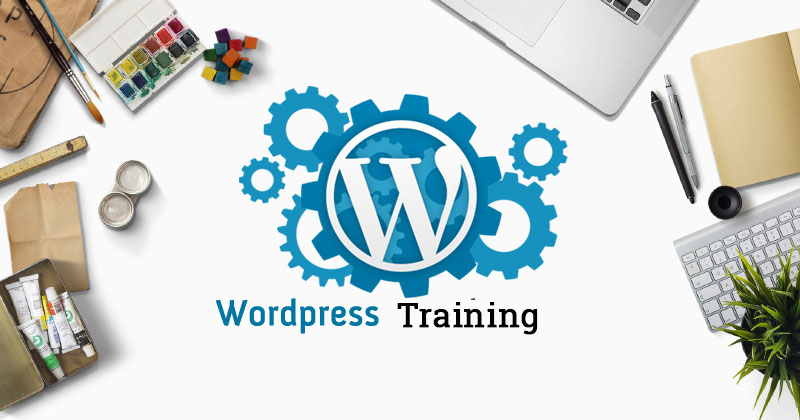 Professional WordPress Training Course in Lahore Pakistan
WordPress training Institute in Lahore Pakistan. We Offers Corporate WordPress Website Designing Training in Lahore Pakistan. These Web Designing Courses in Lahore are being offered in a Software House environment at Lahore. Eligibility for these trainings courses is not for beginners. Students having knowledge of Adobe Photoshop and Dream weaver can apply for these corporate IT trainings in Lahore. You can Apply for the following web designing courses. We are is offering high standard web development courses in Lahore Pakistan. Once you clear our training program the web will no longer be a mystery for you. We will provide you all the necessary knowledge to compete in the market for a lucrative job. In recent years, the web world has become more hostile because more and more sites are hacked and many companies lost their precious data. To overcome this difficulty, companies are now hiring their own professional web developers to manage their website's web development operations in house. Professional WordPress Training Course in Lahore Pakistan , Similarly, many international companies are looking for professional web designers and developers online on various freelance jobs websites like Upwork, freelancer.com and fiver.com. If you can earn work from these sites then there is a strong chance of you becoming your own boss in future. Work from home is what everyone wants.
WordPress Training course in Lahore Pakistan, will show you how to set up a WordPress site, include pages, include pictures, another subject, modules, gadgets and how to make your site Google neighborly in one day of preparing. This WordPress Training Institute in Pakistan is planned with easy to use dialect so it is simple for everybody at any level to appreciate and learn at their own particular capacity. Our WordPress training course in Lahore has been designed to give you a complete overview so you can work effectively fast. We take you from the basics to a practical level, developing your skills and getting you to use them straight away. If you can create a word document you can use WordPress. WordPress Training Classes in Lahore Pakistan , Our Basic to Advanced Word Press Web Development Training Course in Lahore Pakistan has been designed to give you skills and knowledge which are necessary to design and develop full-featured elegant, clean and responsive websites. There is no need to learn different programming languages like PHP, MySQL, JavaScript which at the end do not pay you quickly in an impressive manner and take a lot of time to master. http://www.stscomps.com/wordpress.htm
WordPress Website Development Training in Lahore. WordPress is a free content management system used to build and maintain websites. Its ease of use and unique blogging features have helped it become the most popular Blogging tool on the web. WordPress provides a web-based user interface for designing, publishing, and updating websites. Instead of writing HTML, you can simply choose one of many different website templates or "themes" that has a design you like. You can then modify the layout and build a custom navigation bar. Once the site layout is complete, you can use WordPress' online interface to create individual pages. Each page may include formatted text, links, images, and other media. You can publish completed WebPages or blog updates by simply clicking the Publish button. The WordPress interface makes it easy for anyone without web development experience to create and publish a website. The built-in blogging tools provide a simple way to track individual posts, visitors, and user comments. If WordPress' built-in capabilities are not sufficient for your needs, you can install different plug-ins that provide extra features. Examples include social media buttons, image galleries, and web forum tools. While there are thousands of WordPress templates and plug-ins available, the WordPress system still has its limitations. Because it is a template-based service, you must begin with a pre-built website rather than create pages from scratch. Additionally, you cannot insert scripts or maintain a database with the same level of control that a custom website offers. Therefore, most companies and large organizations still hand-code websites or develop them using a WYSIWYG editor like Dream weaver. For many individuals, however, WordPress provides a great Blogging system that is both convenient and free. WordPress Training Course in Lahore Pakistan

WordPress is an open-source and free Web publishing application, content management system (CMS) and Blogging tool built by a community of developers and contributors. WordPress allows users to build dynamic websites and Blogs that may be updated, customized and managed from its back-end CMS and integrated application and components. WordPress provides easily deployable proprietary and third-party themes, plug-ins and widgets that facilitate the integration of third-party code snippets, providing enhanced user features, including the ability to customize code, build search engine friendly internal-links and tagging. WordPress is the world's most popular tool for creating websites. WordPress is capable of creating any style of website, from a simple Blog to a full-featured business website. You can even use WordPress to create an online store (using the popular WooCommerce plugin). You say you've never built a website? That's not a problem! With WordPress, you don't need any coding or design skills to create a professional looking site. There are thousands of free site designs to choose from (these are known as "themes" in the WordPress world). With WordPress, it's easy to build your website without writing a single line of code or knowing anything about HTML. WordPress Training Classes in Lahore Pakistan
WordPress.org, often called self-hosted WordPress, is the free, open-source WordPress software that you can install on your own web host to create a website that's 100% your own. This is what you'll use if you want to run WordPress on your own web hosting account. When you use this version, you have complete control over the design and functionality of your website.
WordPress.com is a hosted version or for-profit, paid service that is powered by the WordPress.org software. It's simple to use, but you lose much of the flexibility of the self-hosted WordPress. That means your website runs on the official WordPress servers. You can go there right now and create a website for free in just a few minutes. There are a few limitations to WordPress.com. You won't have access to all of the thousands of themes that area available. And you can't use WordPress plugins (those are mini-programs that add special features to your website). There's also a small fee if you want to use your own domain name. As I said, there's no lock-in with WordPress. If you decide you like WordPress and want to take full advantage of everything it has to offer, you can easily move your site later.
You'll work with four primary languages in WordPress: HTML, CSS, PHP, and JavaScript.
HTML (HyperText Markup Language) is the fundamental language of the web. It's a declarative language rather than a programming language, and also the web's most important markup language—basically, a text file with "markup" baked into it to explain the specific nature of various bits of text.
CSS (Cascading Style Sheets) is another declarative language: it's a flexible, powerful, repeatable way to style—control the appearance of—HTML markup.
PHP (PHP: Hypertext Preprocessor) is the most important language to truly understand WordPress. PHP is a programming language that runs on a web server, the machine that hosts a website. PHP can perform all sorts of dynamic operations, and outputs HTML to send to the client's browser at the end. PHP is the core language of WordPress: WordPress core itself, and nearly all WordPress themes and plugins, are primarily written in PHP, and so out of all technical languages, it's most accurate to say that "WordPress is written in PHP."
JavaScript is a programming language that can run in your browser, helping to make webpages more dynamic and interactive. It's very powerful, but it's also the only one of the four languages that you don't really need to understand to get started in WordPress.
Web Designing Training Course in Lahore
Template Designing HTML CSS Course Training Course in Lahore
HTML5 CSS3 DIV CSS Training Course in Lahore
Responsive Web Designing Training Course in Lahore
Also offering SEO Training Courses in Lahore
WordPress Training Course in Lahore
Web Programming Languages Training Course in Lahore
Web Development short courses in Lahore

Web Programming Training Course in Lahore Pakistan
CSS and HTML training Course in Lahore Pakistan is the basic web page development language abbreviated as Hyper Text Mark-up Language. Web Programming training Institute in Lahore Pakistan. It is used to create web pages manually but only in static format. CSS is used for formatting the text and other appearances of the web page written in HTML. Javascript is important to add small functionalities on the web pages and adding call to action messages. In most of the software or web development houses web designers are called front-end developers. They work with the core PHP developers to build front or main appearance of the website such as main menu, sidebars, slider and many more. You will be provided the best facility for web designing classes in Lahore Pakistan. We have gathered and created a special outline for this course and we have checked the course outlines of the other web development courses institutes in Lahore Pakistan. You can search online and see by yourself that we have the best course offering in Lahore. Web Programming training course in Lahore Pakistan refers to the writing, markup and coding involved in Web development, which includes Web content, Web client and server scripting and network security. The most common languages used for Web programming are XML, HTML, JavaScript, and PHP. Web Programming Language training in Lahore Pakistan is different from just programming, which requires interdisciplinary knowledge on the application area, client and server scripting, and database technology. Web programming training institute in Lahore Pakistan can be briefly categorized into client and server coding. The client side needs programming related to accessing data from users and providing information. It also needs to ensure there are enough plug ins to enrich user experience in a graphic user interface, including security measures. Web Programming Training in Lahore Pakistan

jQuery is a JavaScript library that allows web developers to add extra functionality to their websites. It is open source and provided for free under the MIT license. In recent years, jQuery has become the most popular JavaScript library used in web development. To implement jQuery, a web developer simply needs to reference the jQuery JavaScript file within the HTML of a webpage. Some websites host their own local copy of jQuery, while others simply reference the library hosted by Google or the jQuery server. Once the jQuery library is loaded, a webpage can call any jQuery function supported by the library. Common examples include modifying text, processing form data, moving elements on a page, and performing animations. jQuery can also work with Ajax code and scripting languages, such as PHP and ASP to access data from a database. Since jQuery runs on the client side (rather than the web server), it can update information on a webpage in realtime, without reloading the page. Besides its free license, the other main reason jQuery has gained such popularity is its cross-browser compatibility. Since each browser renders HTML, CSS, and JavaScript differently, it can be difficult for a web developer to make a website appear the same across all browsers. Instead of having to write custom functions for each browser, a web developer can use a single jQuery function that will work in Chrome, Safari, Firefox, and Internet Explorer. This multi-browser support has led many developers to switch from standard JavaScript to jQuery, since it greatly simplifies the coding process.
JavaScript is a programming language commonly used in web development. It was originally developed by Netscape as a means to add dynamic and interactive elements to websites. JavaScript is a client-side scripting language, which means the source code is processed by the client's web browser rather than on the web server. This means JavaScript functions can run after a webpage has loaded without communicating with the server. For example, a JavaScript function may check a web form before it is submitted to make sure all the required fields have been filled out. The JavaScript code can produce an error message before any information is actually transmitted to the server. Like server-side scripting languages, such as PHP and ASP, JavaScript code can be inserted anywhere within the HTML of a webpage. However, only the output of server-side code is displayed in the HTML, while JavaScript code remains fully visible in the source of the webpage. It can also be referenced in a separate .JS file, which may also be viewed in a browser. JavaScript functions can be called within <script> tags or when specific events take place. Examples include onClick, onMouseDown, onMouseUp, onKeyDown, onKeyUp, onFocus, onBlur, onSubmit, and many others. While standard JavaScript is still used for performing basic client-side functions, many web developers now prefer to use JavaScript libraries like jQuery to add more advanced dynamic elements to websites. Web Programming Training Course in Pakistan

Website Development Services in Lahore Pakistan
Dynamic Web Development is a global online solution for website owners who maintain their website on daily, weekly or monthly basis. This help website administrator to manage their website contents, categories, sub categories, child categories, products, news, menus, sub menus, banners, sidebars, galleries, portfolios, carousals, footer, header etc. It provides an admin panel to add edit and delete from the whole website portal using appropriate sections. Website Designing Company in Lahore Pakistan. We are specializes in responsive website designing and development, ecommerce website development, Mobile application development, graphic designing, logo designing, web designing solutions and fixed layout web design in Pakistan. We are also offering SEO Services in Lahore, email marketing and Social Media Marketing services in Lahore, Pakistan with full ROI reports. Web Development Service in Lahore Pakistan
Web Designing is a well established website designing platform and an ideal business partner for all your online needs. We are here to cater to all you web designing needs. Our web designing team offers you effective and affordable web designing services, which can help in accomplishing your business needs. Our team of experts in website development, web design, graphic designing logo design profile designing flash website designing includes web designers and web developers with expertise in most recent tools and technologies. Our web designing Lahore office, can give you web development services including web solutions and multimedia solutions. We can create a basic website or a multifaceted website depending on your requirements. While designing your website we keep in mind even the slightest detail that can help you improve your business. All web design development and maintenance is done according to the clients ideas and the requirement of the brand. we have a creative and skills team of web designers and developers in Lahore Pakistan. We have a creative and skilled team of web designers and website developers in Lahore who who are very creative and skilled and professional with latest technologies and trends. We are also a web hosting and domain registration experts who are very technical in web designing techniques. Website Development in Lahore Pakistan.
Web Development Courses in Lahore, Web Development in Pakistan, Learn Web Designing in Urdu, Web Designing and Development Course in Lahore, Web Designing Course in Lahore, Web Development Courses in Urdu, Training Institutes in Lahore, Web Development Courses, Web Designing Course, Professional Courses in Lahore, Web Development Training, Learn Web Development, Learn Web Designing, Web Programming Course, Learning Web Designing, Web Designing, Professional Web Development, Training Courses in Pakistan, Web Designing Training, Learn Web Design, Quick Professional Website Development in Lahore Pakistan

Quick Professional Website Development in Lahore Pakistan , Web Development Courses in Lahore, Web Development in Pakistan, Web Designing and Development Course in Lahore, Web Designing Course in Lahore, Web Development Courses in Urdu, Training Institutes in Lahore, Web Development Courses, Web Designing Course, Professional Courses in Lahore, Web Development Training, Learn Web Development, Learn Web Designing, Web Programming Course, Learning Web Designing, Web Designing, Professional Web Development, Training Courses in Pakistan, Web Designing Training, Freelancer web designing , Learn Web Design, web development company, web developer jobs, web development class, ecommerce web development, web development services, php web development, web development business, professional web development, freelancer websites , web development hosting, certified web developer, seo web development, web developer salary, web developer designer, web development project, web developer studio, web development marketing, online web development, web development management, web development tutorial, web development outsourcing, web design site, corporate design site web, web design site development, freelance web design site, web design software, web design free, free web design, web design services, web design business, how web design, web design learning, web design marketing, web design online, web design small business, web design courses, web design and development, web design education, web design firm, web design jobs, web design services, web design professional, web design ecommerce, web designing courses, web designing jobs, web designing software, web designing tools, web designing company, web designing for beginners, web designing classes, web designing and development, web designing app, web designing and graphic designing, web designing and programming, web designing agency, web designing app for android, designing a web page, designing a web site, web designing business, web designing courses online, web designing certification, web designing development, web designing diploma, web designing dream weaver, web designing diploma course, web designing exam, e learning web designing, web designing free, web designing graphics, web designing guide for beginners, web designing guide, web designing html, web designing institute, how i do web designing, how i learn web designing, web designing languages, web designing learning, web designing lectures, web designing online course, web designing online, web designing online classes, web designing projects, web designing projects topics for students, web designing projects to work from home, web designing tips, web designing topics for project, web designing tutorials for beginners, web designing tools list, web designing tools free download, web designing using html, web designing using php, web designing using html and css, web designing videos, web designing with html, starting with web designing, career with web designing, web development tools, web development jobs, web development software, web development languages, web development courses, web development company, web development and design foundations with html5, web development applications, web development apps, web development bootcamp, web development classes, web development courses online, web development projects, web development services, web development specialist, web development tutorial, web programming languages,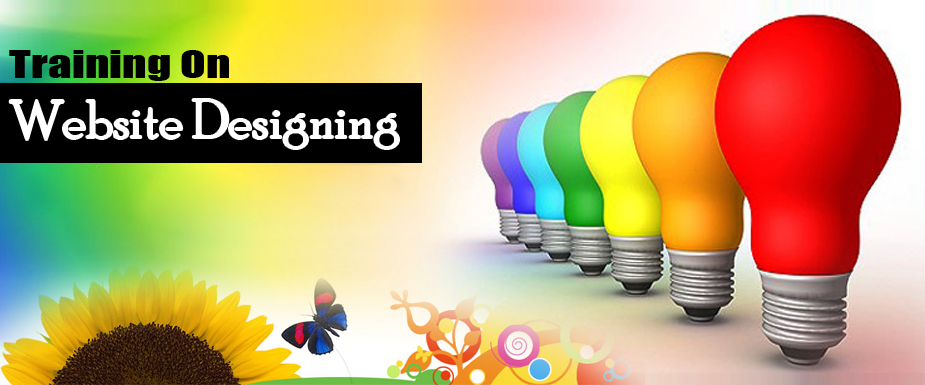 Designed & Developed by Webmaster Abbas Shahid Baqir
Webmaster Feedback: stscomps@yahoo.com
All Rights Reserved Copyright, 2010-2025s Student Shelter In Computers ®