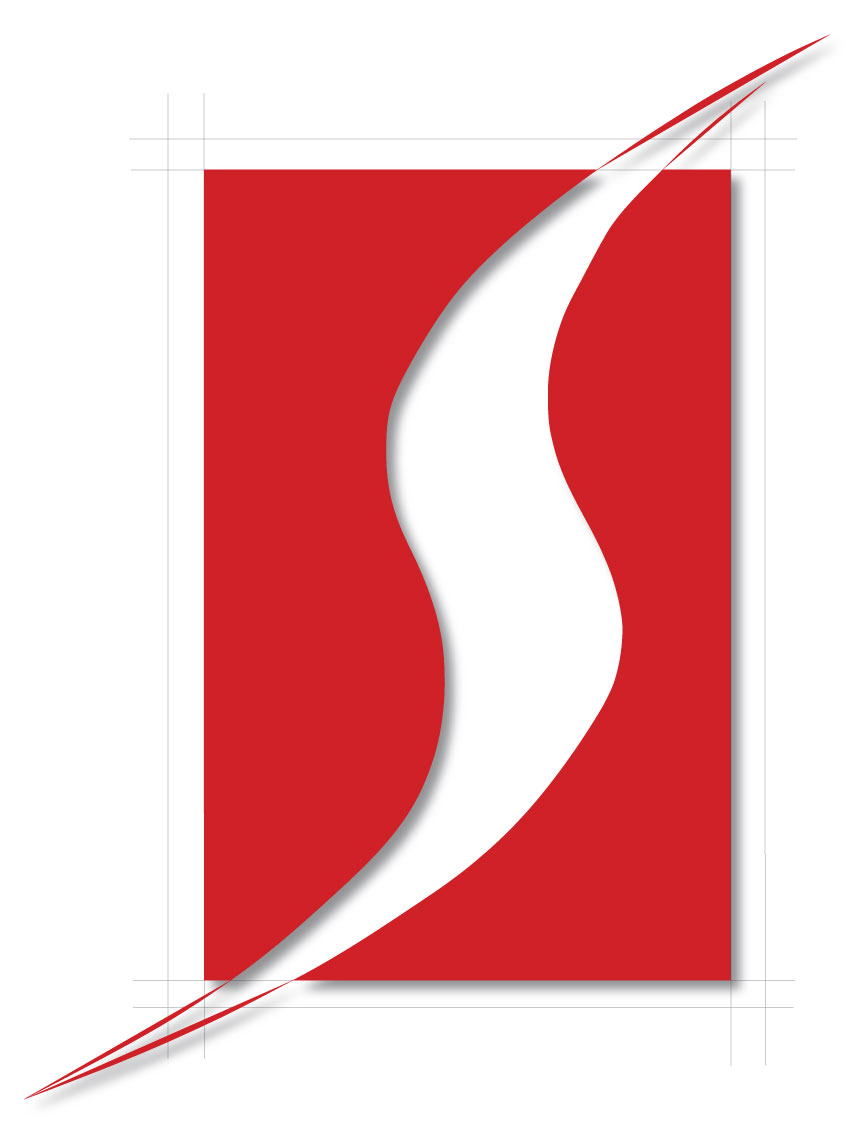 Student Shelter In Computers
Slogan : Our Aim & Mission as a Organization to Promote Information Technology , Cyber Secuirty , Entrepreneurship Education into Young Generation , Teach , Train & Employee them in Eduction Sector , Banks & Different Industries and Bulid them Future Leaders.

Breaking News 2016 !!!
03 HR Leadership Excellence Awards Wins in United States of America By Abbas Shahid Baqir
1. Abbas Shahid Baqir (Managing Director) Win's 2016 Top Future Leader Under-35 Leadership Excellence Awards
2. Student Shelter In Computers Win's 2016 Best Third Party Channel Partner Customer Training Program Leadership Excellence Awards
3. Student Shelter In Computers Win's 2016 Open Enrollment Continuing Education Program with Emphasis on HR Leadership Excellence Awards
We are the only the Pakistani who has been selected for this Award in these categories , This is Honor moments for us that we are select from Pakistan
Winners have been announced recognizing the top practices in Leadership Development globally Feb 4th , 2016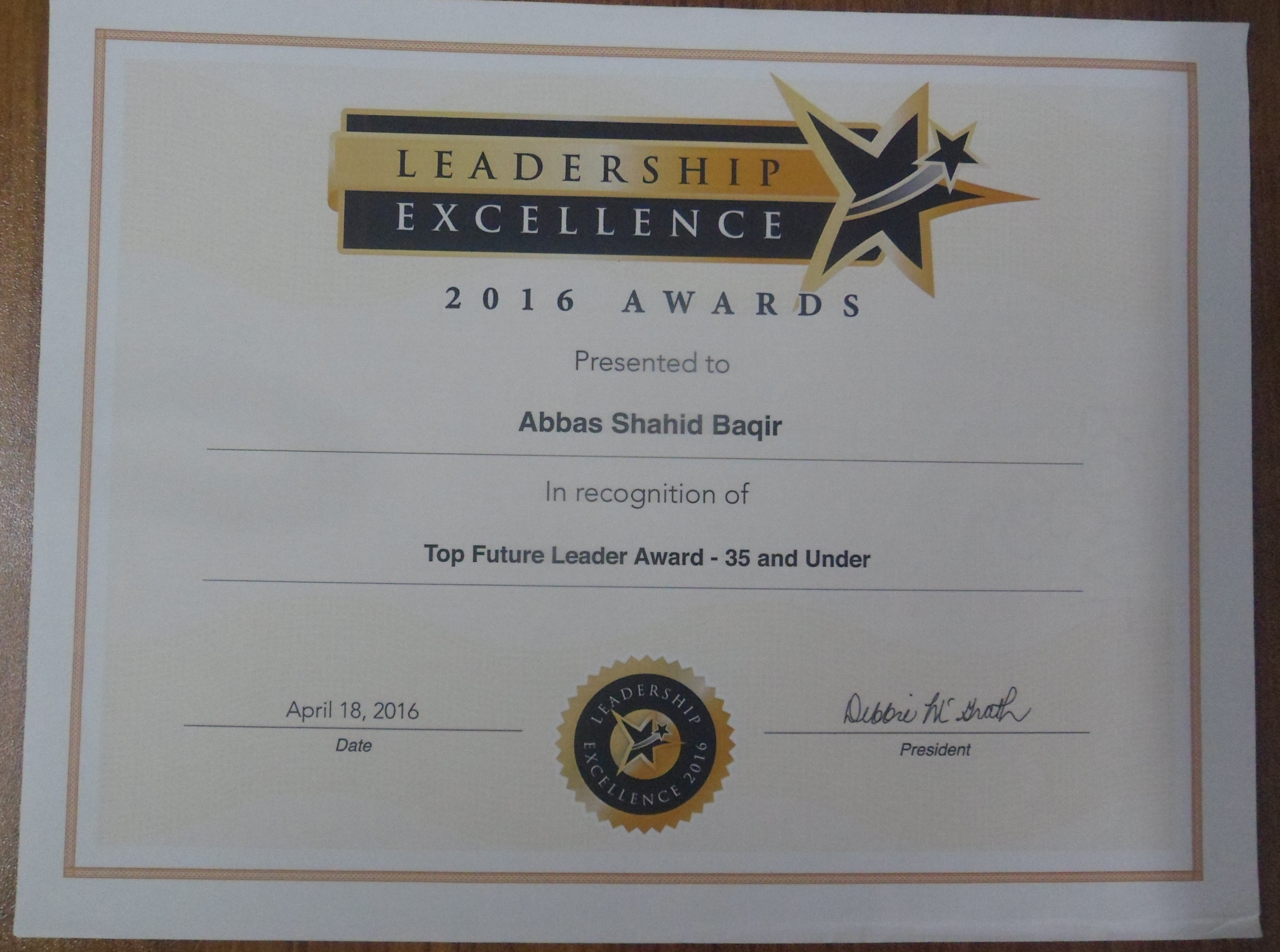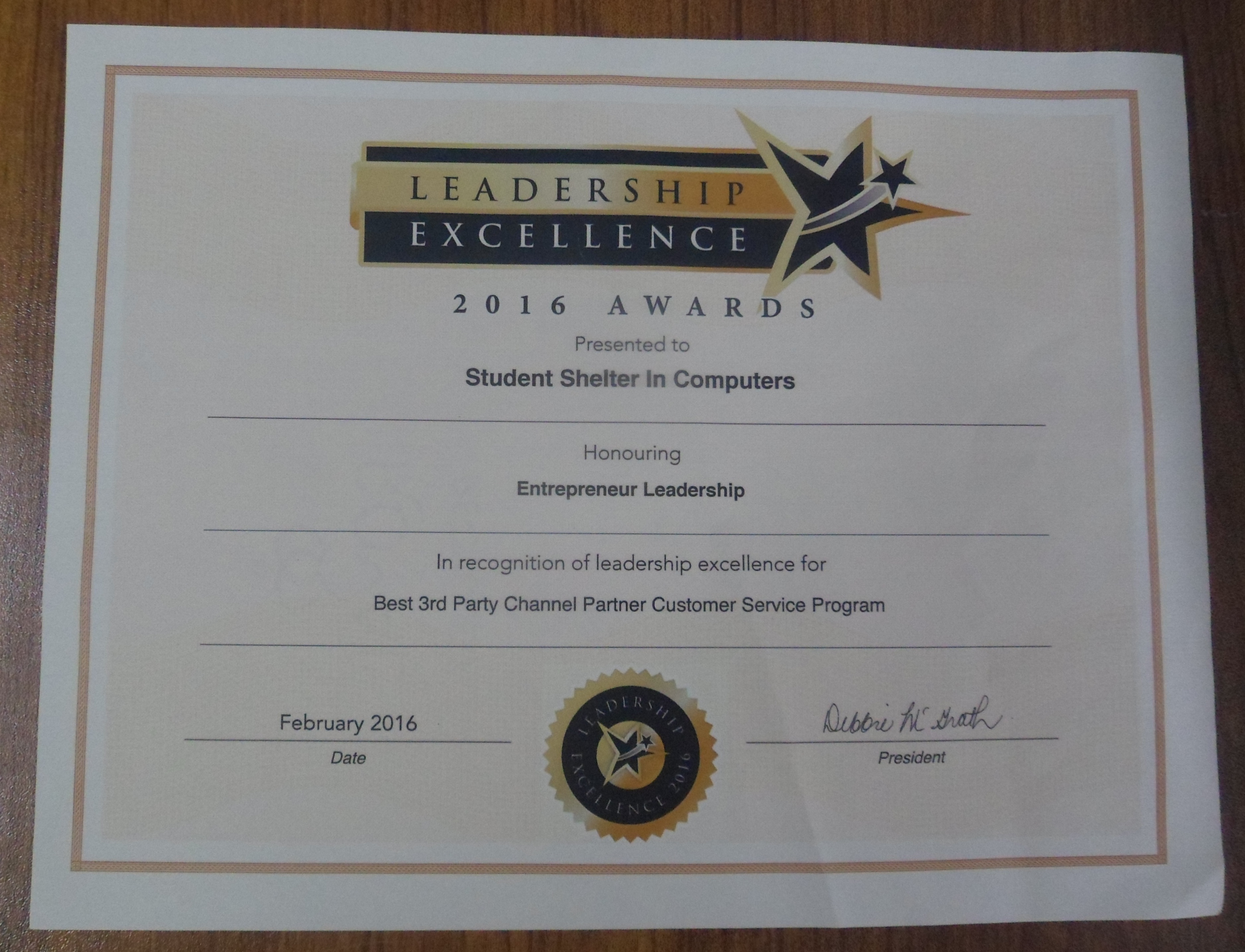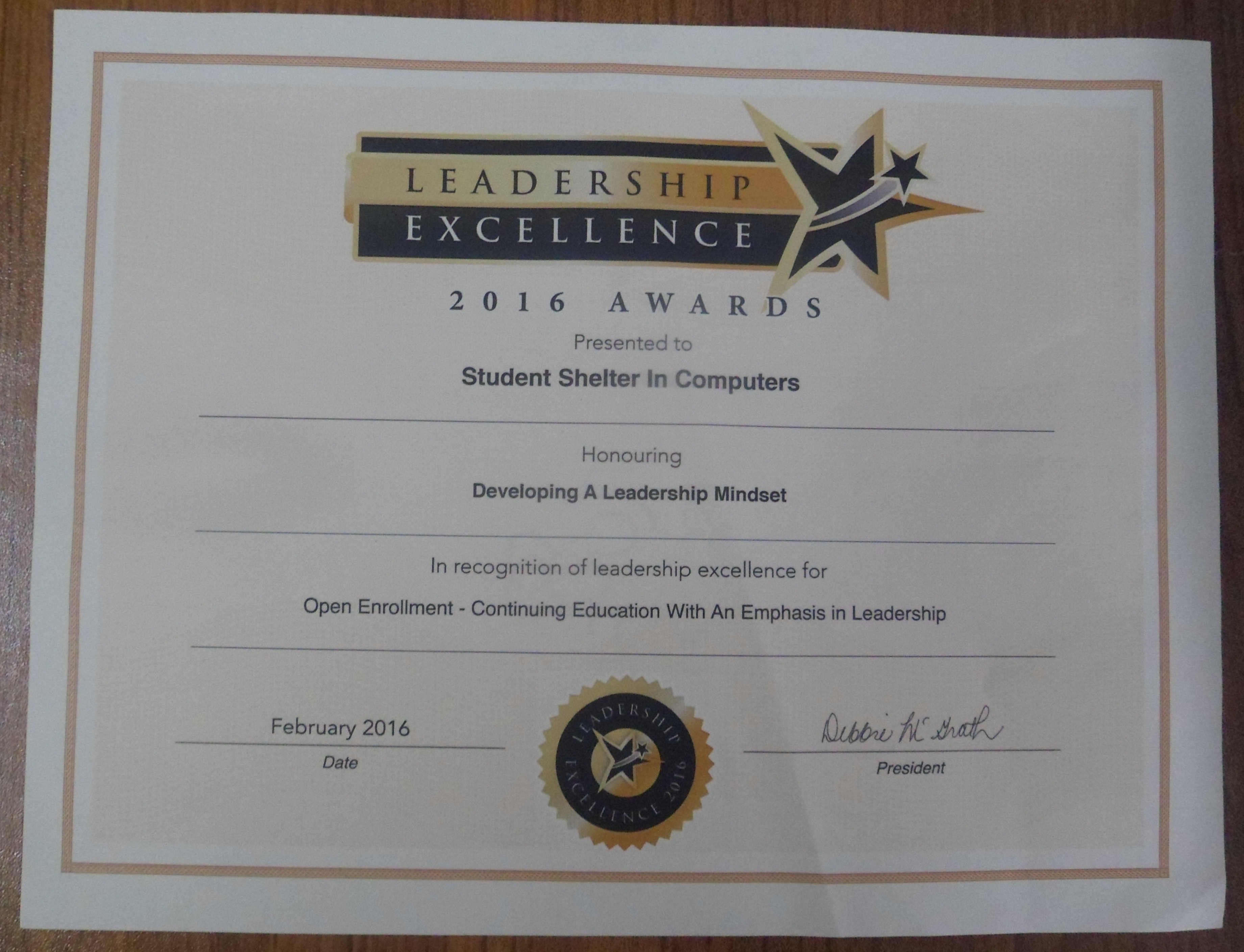 Verify us! http://www.leadershipexcellenceanddevelopment.com/content/lead2016-award-winners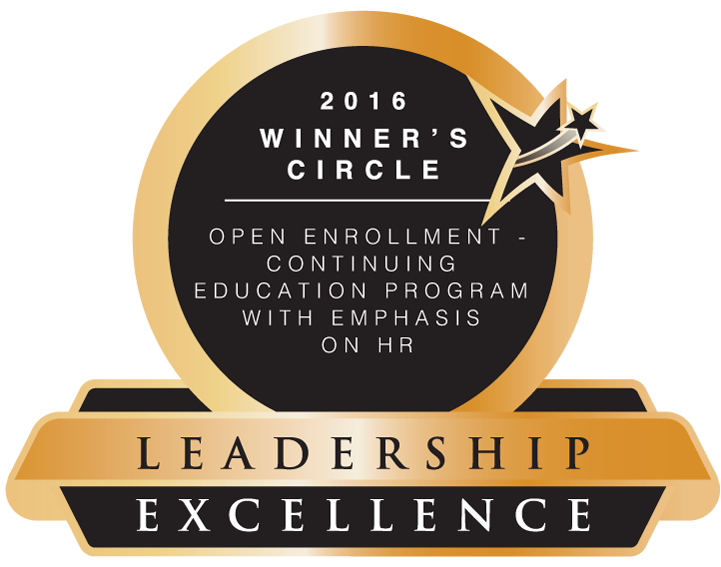 Press Release:
For more than 33 years, Leadership Excellence has identified and recognized the top organizations that develop their leaders. This year's awards had more than 4,500 companies apply and 600,000 people voted on their programs to provide the most comprehensive ratings ever produced.
HR.com and Leadership Excellence are proud to announce the top 10% of the most impressive leadership program award winners for this year. These top winners in each category have been revealed in advance of the LEAD2016 event in Nashville, TN in February when the full details of rankings of all Leadership Excellence Award winners will be presented. The prestigious leadership awards salute the world's best leadership practitioners and highlight their roles in the industry.
The award categories in the areas of individual, corporate, and education programs and the ranking process were updated this year to more accurately define and represent the array of leadership efforts nominated.
Read the list of Top 10 Leadership Excellence Award Winners by Category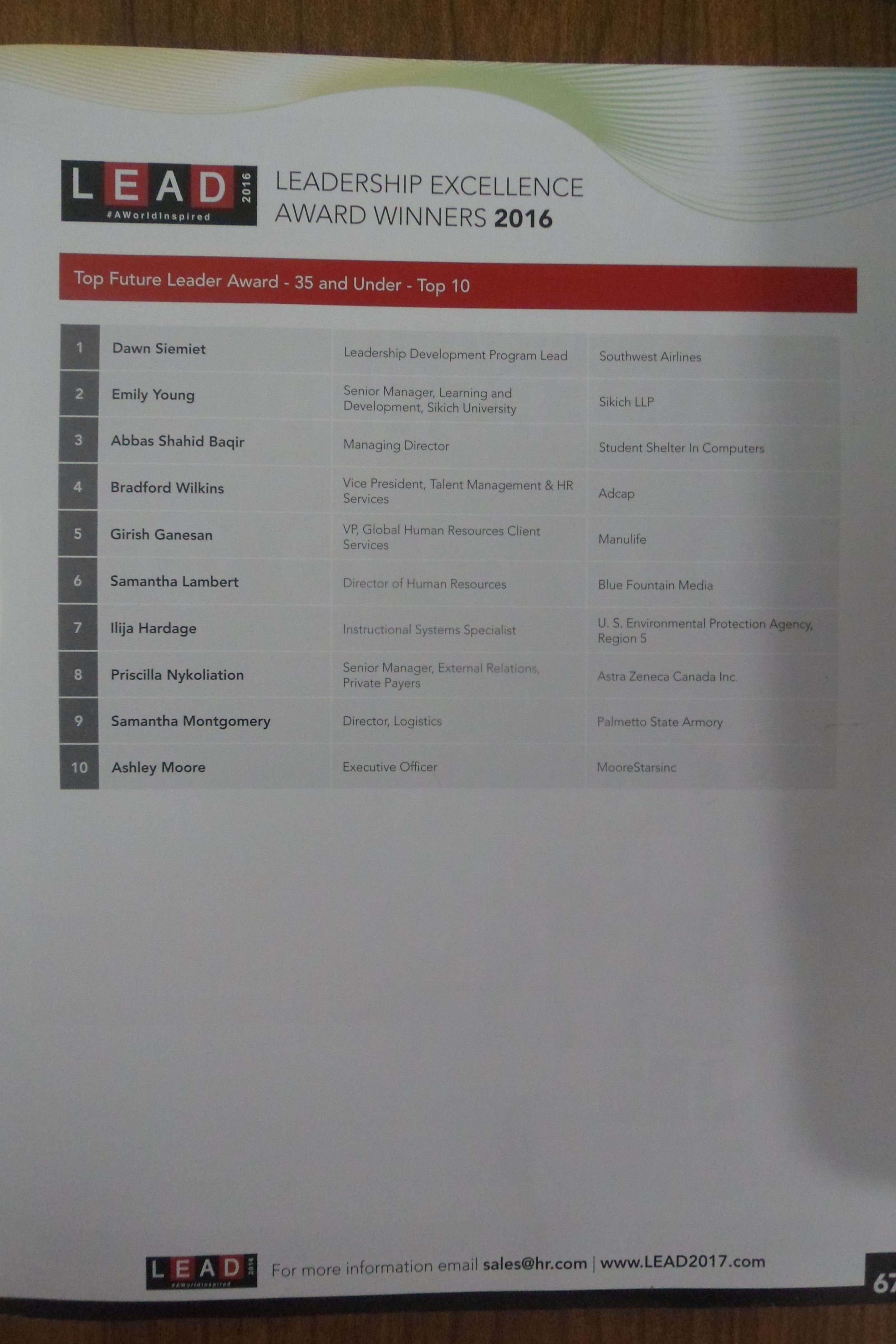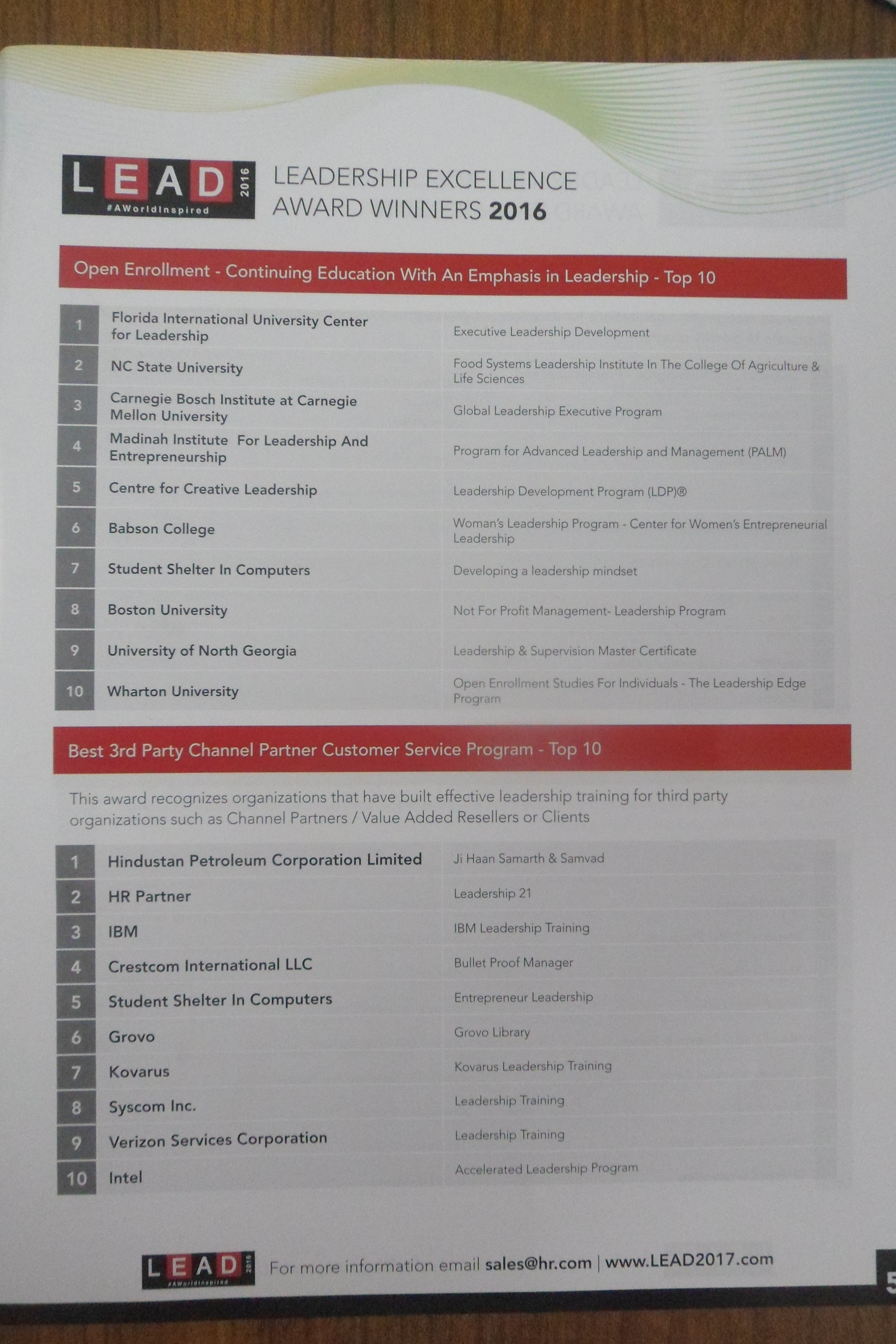 "Effective leadership development programs and activities are a must in today's business. Without leadership, all other resources are ineffective, whether you are operating a non-profit, educational institution, government department, small business, or a large corporation. Programs recognized in the Leadership Excellence Awards program have made significant contributions developing leaders," stated Debbie McGrath, CEO of HR.com.
Top Future Leader Award - 35 and Under

1st Dawn Siemiet, Leadership Development Program Lead, Southwest Airlines
2nd Emily Young, Senior Manager, Learning and Development, Sikich University, Sikich LLP
3rd Abbas Shahid Baqir, Managing Director, Student Shelter In Computers

This year's award recipients were selected based on both an application or nomination process, reviewed by HR.com's expert leadership panel, as well as feedback from the program's participants. The voting was promoted by the nominees as well as through social media campaigns over the course of the nomination period.

LEAD2016 is a 2-day leadership forum designed to inspire leadership in people from all walks of life, live simulcast to hundreds of remote host sites internationally. The event will bring top thought leaders and the world's best leadership practices into any organization and communities and is scheduled for February 3rd and 4th, 2016 in Nashville, Tennessee, at the Country Music Hall of Fame and Museum.www.LEAD2016.com February 3rd will be broadcasted globally to support the Children in Syrian Refugee Camps or Syrians resettling in Canada.

About HR.com and Leadership Excellence
HR.com, the largest global social networking and resource site for HR Professionals is committed to providing a deeper understanding of the HR function for over 250,000+ members by offering an annual global leadership annual event - LEAD, the Leadership Excellence Awards, HR Certification Exam Prep Courses, certification programs, a personal development app, monthly themed HR epublications, 4,500+ webcasts, 1,200+ eLearning credits, 230+ virtual conferences, blogs, community networks, industry news and advisory boards. www.hr.com
Designed & Developed by Webmaster Abbas Shahid Baqir
Webmaster Feedback: stscomps@yahoo.com
All Rights Reserved Copyright, 2010-2020 Student Shelter In Computers ®